Master Wei-Chung Lin, Ph.D.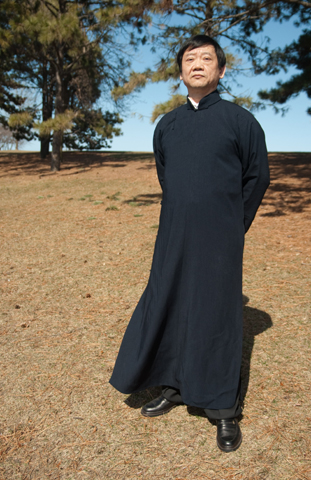 The President of AYZYIM, Master Wei-Chung Lin (林維中), was born in 1953 in Taichung, Taiwan. He is an inner-circle disciple of Grandmaster Pan Yue, the founder of the phenomenal YiZungYue internal martial arts school based on Ba Gua,Tai Chi, and Hsing Yi and a direct lineage holder of Gao Yi-Sheng Ba Gua system. Master Lin is also a direct lineage holder of the Xing Yi and Ba Gua systems of the legendary Master Li Tsun-Yi. He has also studied the Cheng Man-Ching style Tai Chi system in the school headed by the late Grandmaster Soong Jyh-Jian.
He is the Chief Instructor of the Chinese Taoist Martial Arts Association (CTMAA) based on Skokie, Illinois, U.S.A. For the past decades, he has devoted his time and efforts pursuing the authentic internal arts, trained under several top combat-oriented internal arts masters from Taiwan and China. He has also conducted extensive research on the combat applications of the internal martial art forms. In the summer of 2000, he was introduced to Grandmaster Pan in Taipei. According to Master Lin,
"Meeting Master Pan was an epiphany in my pursuit of martial arts. After studying with many distinguished Chinese internal martial arts masters and training intensively for more than a decade, I couldn't believe that I could make a quantum leap in advancing my skill in such a short time. The change occurred at the most fundamental level and phenomenally elevated my skill. It was truly an enlightening experience and all my questions concerning internal martial arts were solved after I learned the Pre-Heaven Power Method."
In return to Grandmaster Pan's teaching, he decided to devote his time and effort to spread this gospel in the martial arts community.